Join MESA alumni from across the country during the first ever MESA USA alumni webinars this month.
Two panels — one highlighting alumni in their early careers and one on later career professionals — will stream during the 2022 MESA USA convening, Tuesday June 21 at 10 a.m. and 11 p.m. PST.
The sessions are open to everyone. Panelists will share their MESA experiences, career journeys and how they have stayed involved with MESA after graduation. Register for the Rising Leaders in STEM (6/21, 10 a.m.) and the Established Leaders in STEM (6/21, 11 a.m.) sessions.
Rising Leaders in STEM panelists
Geoscience engineer Dylan Moriarty has been named the 2019 Most Promising Engineer or Scientist by the American Indian Science and Engineering Society. The award is given to an American Indian, Alaska Native, Native Hawaiian, Pacific Islander, First Nations and other indigenous person of North America with less than five years of work experience since his or her last degree. A member of the Navajo Nation, Moriarty joined the team of geoscientists at Sandia National Laboratories in 2014. He specializes in spatial statistics and data analytics, a field he first learned during his undergraduate internship at the labs. "It's a toolset that can be used for various engineering problems," Moriarty said.
Stephanie Rosales is an electrical engineer on the Starlink team at SpaceX, providing the world with fast, accessible internet. She previously owned quality assurance for performance and compatibility on the game VALORANT at Riot Games, where she joined the Diversity and Inclusion Council and supported accessibility features. Before this, she worked in QA on The Last of Us Part II at Naughty Dog. Stephanie was involved with MESA at San Francisco State University where she earned a degree in electrical engineering.
Tytan Taliaferro is a Software Engineer at the Johns Hopkins University Applied Physics Laboratory specializing in system software design and analysis. He recently graduated with his Bachelors of Science in Computer Science with a focus in Software Engineering and a minor in Leadership Studies from the University of Maryland, College Park. Prior to graduating, he developed technical interests through summer enrichment programs for robotics and programs like MESA!
Established Leaders in STEM panelists
Tony Rodriguez is the CTO at Digimarc, a company that specializes in powering digital transformation by providing and managing unique identities via their Product Cloud platform. Tony Rodriguez oversees research at Digimarc and has a background in image processing, human perception, and color theory.
Prior to joining Digimarc, Tony worked at the Intel Architecture Labs and held a variety of co-op positions at the Jet Propulsion Laboratory (JPL) and IBM, all launched thanks to MESA arranging his first internship at Raytheon. Tony is the inventor on over 290 U.S. patents and author of multiple academic papers. He holds a B.S. in Electrical Engineering from the University of Washington.
Tony participated in Washington MESA in high school and credits the program for sparking his interest and confidence in engineering.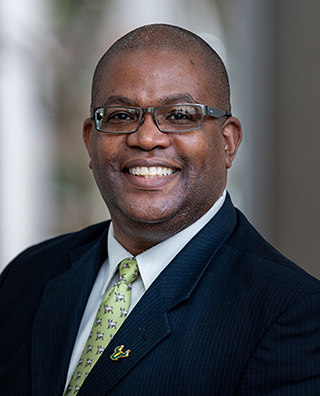 R. Anthony Rolle, PhD, is Dean of the University of South Florida (USF) College of Education. An experienced leader with more than two decades of professional service to the field of education, he has established a long-standing commitment to supporting student access for student academic success, faculty excellence in research and instruction, and increasing community engagement.
A former professor and department chair at USF, Anthony returned to the College of Education after serving as dean of the Alan Shawn Feinstein College of Education & Professional Studies at the University of Rhode Island for four years. Prior to his tenure at the University of Rhode Island, he also held leadership positions at the University of Houston and Texas A&M University.
Anthony is a nationally recognized scholar with expertise in K-12 education finance and economic policy. He has developed models to measure effectiveness and efficiency in public school systems, managed national and internationally recognized research projects for government and nonprofit organizations, increased endowed student scholarships, enhanced community partnerships, and supported faculty excellence in research and teaching on an international scale.
Anthony participated in MESA as a student in California and has now helped to start MESA statewide programs in Rhode Island and Florida.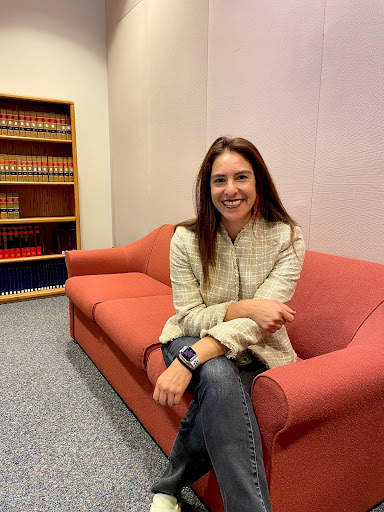 Gwen Perea Warniment, Ph.D., was recently selected as Director of the Legislative Education Study Committee at the New Mexico Legislature where she will be leading a team of policy analysts, developing proposed education legislation and overseeing the LESC budget recommendation.She has over two decades of experience supporting public education where she has taught across the elementary to post-secondary landscape.
Gwen also served as the Program Director for the Los Alamos National Laboratory Foundation assisting communities and rural school districts across New Mexico with initiatives that supported teacher growth and retention, socio-emotional support systems, and STEM professional learning for educators. She earned a bachelor's degree in English and Spanish from the University of New Mexico, a master's degree in Education with a specialty in Reading from Highlands, and a doctorate in Curriculum and Instruction with a specialty in Science, Technology, Education and Math (STEM) education from New Mexico State University.
Gwen became a MESA member when STEM peaked her interest in middle school. She was able to learn skills such as robotics, coding, and public speaking from MESA that have translated to her successful career in public education.
MESA USA
MESA USA is a consortium of statewide MESA programs representing eight states across the country. MESA USA operates collaboratively to broaden participation and improve academic outcomes for underrepresented students in STEM education. MESA programs combine to serve over 50,000 K-16 students annually. There are tens of thousands of MESA alumni around the country in all STEM fields and beyond. MESA USA's effort hopes to bring that community together to impact future generations of leaders and provide a strong network for current professionals.
Connect with other MESA alumni at the MESA USA Alumni Network LinkedIn group. Join the group and RSVP for the panels today!