Theresa M. Garcia Named 2023 Ray Landis Impact Awardee
Theresa M. Garcia, a first-generation college student and SDSU Aztec for life, with more than 30 years of supporting students in STEM, will be this year's Ray Landis Impact Award winner.
As the current assistant dean of student affairs at the San Diego State University College of Engineering and previously as the SDSU MESA center director, Garcia has a history of providing the skills, community, and culture of success for underrepresented students to reach their goals.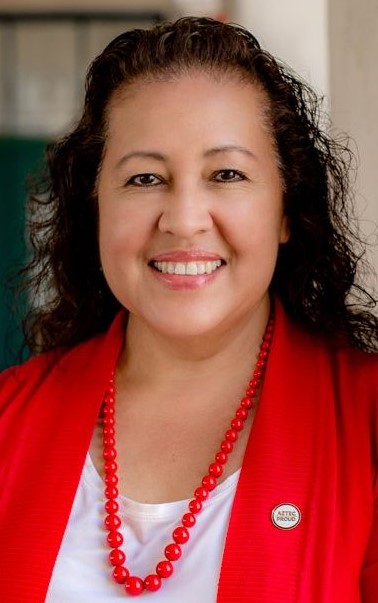 Her accomplishments in championing students are plentiful: she's garnered millions of dollars in grants, created meaningful and lasting partnerships with industry, launched a success center and even has the SDSU MESA Collaborative annex named after her. She holds a bachelor's degree in business administration and a masters in education, both from SDSU.
Garcia will be honored at the MESA Student Leadership Conference where she'll address more than 200 undergraduate engineering students as well as MESA alumni and industry volunteers.
Ray Landis was a pioneer in engineering education. He literally wrote the book on minority engineering education, and his strategies became the standard for successful retention and degree completion.
In the early 1970s while a California State University, Northridge professor, Landis began developing the framework for an academic support program targeting minority engineering undergraduate students. His Minority Engineering Program became the model for MESA's undergraduate program and was replicated across the country. He was later instrumental in encouraging and supporting the adoption of MESA community college programs.
The Ray Landis Impact Award was created after Landis' passing in 2018 to commemorate his accomplishments and recognize others' contributions.
Mathematics, Engineering, Science Achievement (MESA) has a 52-year history of changing the face of science, technology and engineering by developing a new generation of STEM leaders. Now with a network of more than 250,000 alumni, MESA fuels diversity by propelling historically underrepresented students toward STEM degrees and professional careers.
Each year MESA serves over 20,000 students at the pre-college, community college and university levels across California. We bridge classroom learning with real-world applications, and employ rigorous academics, leadership preparation, a peer community and collaborative problem-solving training to produce highly skilled college graduates who meet 21st century STEM workforce needs.
The White House, the Ford Foundation, and the Silicon Valley Education Foundation have all recognized MESA for its innovative and effective academic development model.
Find more information about the conference. For more information about MESA or follow us @MESASTEM.