›
×
Please log in to continue!
Enter your username and password to access the program specific resources
Get Involved
MESA has long relied on organizations and individuals to help support our students so they can succeed.

Volunteer
In-Kind Resources

Become a Mentor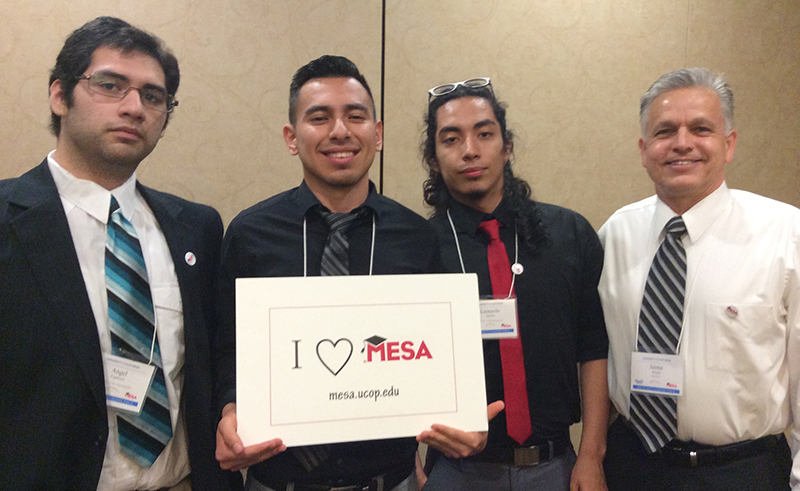 Get Involved Companies
Companies face challenges such as a graying employee base, growing recruiting costs and developing a consistent pipeline for diverse, local talent.
Companies
Supporting MESA is a cost-effective method of resolving these issues.
Companies can help MESA by providing:
Local, regional or statewide grants
Industry Advisory Council membership
Event sponsorship
Technical resources
Equipment/ in-kind
Internships/scholarships
Volunteering
Local industry partnerships
For more information, contact:
James Hale
Director of Development and Strategic Partnerships
Email James
650•533•3478