›
×
Please log in to continue!
Enter your username and password to access the program specific resources
About MESA
MESA has long relied on organizations and individuals to help support our students so they can succeed.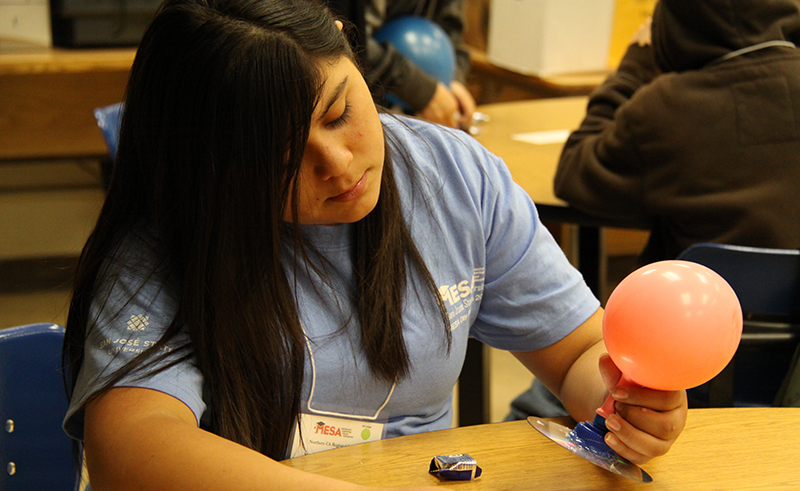 Filling the STEM pipeline
MESA provides the resources and support for underserved students to succeed
Our Purpose and Vision
Mathematics, Engineering, Science Achievement Program purpose:
California MESA provides educationally and economically disadvantaged students and their families with the essential skills and resources to achieve success in school, career, life, and STEM-related disciplines. CA MESA mobilizes and aligns the resources of California's diverse educational institutions, industry, and other partners to create and implement an integrated program that maximizes impact and outcomes.
Mathematics, Engineering, Science Achievement Program vision:
California's students excel in STEM pathways, from elementary to graduate school and into careers where they accelerate and build the Golden State's leadership in research, industry, and service.